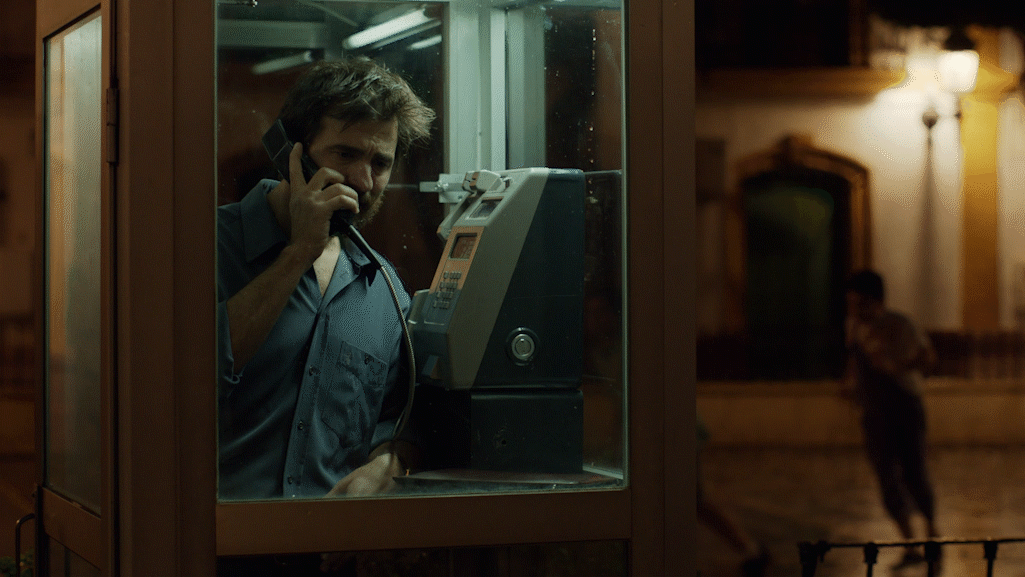 SINOPSIS
​
Carlos, un periodista de la revista 'El caso', viaja hasta un pueblo de la costa de Almería buscando a los protagonistas reales que inspiraron la obra de Lorca 'Bodas de Sangre'. Tras su llegada al pueblo, la frialdad de los protagonistas hacia el suceso le hará cuestionarse el poder deformador de la ficción.
​
Carlos, a journalist from a magazine called 'El caso', travels to a town on the coast of Almería looking for the real protagonists who inspired the play written by Federico García Lorca Lorca: 'Blood Wedding'. After his arrival in town, the coldness of the protagonists towards the event will make him question the distorting power of fiction.
40 SELECTIONS WORLDWIDE




5 AWARDS
FOTOGRAFÍAS: NASTIA CZECH
SINOPSIS
​
En un futuro inmediato, donde la tecnología invade cada vez más la existencia humana, la compañía Renewed ofrece actualizaciones de personalidad e intereses, para vivir siempre acorde a la sociedad tan velozmente cambiante que nos rodea.
Cuando Isaac comprueba que la domótica de su hogar no responde a las peticiones de su huella dactilar debido a un problema de compatibilidad, deberá acudir a Renewed, donde no solo se enfrentará a un hábil comercial, sino también a todas sus dudas sobre el mundo en que vive y la persona que quiere ser.
​
In the immediate future, where technology increasingly invades human existence, the Renewed® company offers personality and interest updates to live connected to the rest of th esociety.
When Isaac checks that the domotics of his home does not respond to requests for his fingerprint due to a compatibility problem, he must go to Renewed®, where he will not only face a skilled commercial, but also all his doubts about the world In which he lives and the person he wants to be.
​
131 SELECTIONS WORLDWIDE
19 AWARDS
FOTOGRAFÍAS: LAURA PANTALEAO
ADOLFO DOMINGUEZ
Agency: Delirium Advertising
DoP: Christian Moyés
2019
ANTONIO BANDERAS (20 YEARS)
Agency: Delirium Advertising
DoP: Christian Moyés
2018
ADOLFO DOMINGUEZ (MÉXICO)
Agency: Delirium Advertising
DoP: Christian Moyés
2019
ADOLFO DOMINGUEZ (ARGENTINA)
Agency: Delirium Advertising
DoP: Christian Moyés
2019
ANNA CORTINA BRAND VIDEO
Agency: Delirium Advertising
DoP: Christian Moyés
2018
CUSTOMIMA WANDERLUST
Agency: Delirium Advertising
DoP: Christian Moyés
2018
CUSTOMIMA F&W COLLECTION
Agency: Delirium Advertising
DoP: Christian Moyés
2017
CUSTOMIMA SUMMER COLLECTION